Pre-installation: Upgrade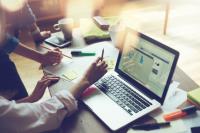 This topic outlines the steps you need to take and checks you need to perform before upgrading to SYSPRO 8.
Exploring

Where it fits in?

You are an existing SYSPRO user and are about to upgrade to SYSPRO 8.

Installation Types
There are a number of installation permutations that you can use. Some of the common scenarios include:
Starting

Prerequisites

Minimum supported software
Ensure that you have reviewed and met the following system requirements before proceeding with your SYSPRO 8 journey.
Microsoft .NET Framework 4.6

If you intend on emailing from within SYSPRO (including SYSPRO Reporting Services Reports and Document Printing) and your email technology predates Microsoft Office 365, then .NET Framework 3.5 may be required.

Windows Installer 5.0

This results in all machines having the latest Windows updates, particularly Windows Server 2008 R2.

Microsoft SQL Server 2008 R2 onwards

Microsoft PIAs

Microsoft's Office Primary Interop Assemblies allow SYSPRO to integrate with line-of-business applications, such as Microsoft Word, Microsoft Excel and Microsoft Outlook.

Coupled with SYSPRO Office Integration you can surface SYSPRO data inside Microsoft Word and Microsoft Excel.

Microsoft Outlook PIA's are required if you intend using the SYSPRO Email Client.

Java runtime

This is required if you use client-side printing.
Microsoft IIS

(Internet Information Services) Version 6 onwards

Microsoft Windows 7 SP1

onwards (64-bit)

Microsoft Windows Server 2008 R2

onwards (64-bit)

Microsoft Office 2010 onwards (32-bit)

SYSPRO 8 integrates to the Microsoft Office suite, and both variants of Microsoft Office 365 (locally-installed and cloud-based) are supported as standard.

Upgrade Considerations

Upgrading to SYSPRO 8 from previous versions
You can upgrade to SYSPRO 8 from any previous version of SYSPRO (including Encore and Award versions) but all upgrades need to be done in a systematic and version-by-version manner (as explained in the diagram and upgrade matrix below).
From the Encore 5.0/SYSPRO 6.0 release, we introduced support for SQL databases and steadily moved the system from ISAM to SQL.
As SYSPRO 8 is a SQL-only environment, it no longer uses any ISAM files. So, if your current SYSPRO version is still on ISAM, you have 2 options available:
Update along the ISAM path until you reach

SYSPRO 7 Update 1

and then migrate to

SYSPRO 7 Update 1

SQL, before upgrading to

SYSPRO 8

.
Migrate to SQL on any of the intermediate versions, before following the upgrade path to reach

SYSPRO 8

.

Sample scenario 1:
If you are currently on

SYSPRO 6.1

SQL, you have to upgrade to

SYSPRO 7 Update 1

SQL before you can upgrade to

SYSPRO 8

.
Sample scenario 2:
If you are currently on

SYSPRO 6.1

ISAM, you could do either of the following:

Upgrade to

SYSPRO 7 Update 1

(ISAM) > Migrate to

SYSPRO 7 Update 1

(SQL) > Upgrade to

SYSPRO 8

.
Migrate to

SYSPRO 6.1

(SQL) > Upgrade to

SYSPRO 7 Update 1

(SQL) > Upgrade to

SYSPRO 8

.
SYSPRO upgrade matrix
The following tables provide you with the sequence of upgrade steps required in order to reach SYSPRO 8, depending on your current SYSPRO version and choice of migration point:

Restrictions and Limits
You cannot run the SYSPRO Installer Application on a machine for which Federal Information Processing Standard (FIPS) has been enabled.
Solving

FAQs

What happens to my legacy files when upgrading to SYSPRO 8?
When you upgrade from SYSPRO 7 Update 1 to SYSPRO 8 (using the SYSPRO Installer Application) the process is as follows:
SYSPRO 7 Update 1 installation files are removed.

There may be some files left behind after this process because of new files added through ports, or third party developer files.

The SYSPRO 8 installation process checks whether there are any remaining legacy files.

If any are found, they are moved to a newly-created archived folder (Archived_SYSPRO7Files).

The following folders are added to the archived folder in the SYSPRO 8 install location:

\Programs

\Screens

\Base\Bin

\Base\UI
Copyright © 2022 SYSPRO PTY Ltd.