Feature Highlights:
SYSPRO 8 2018 R2
User Experience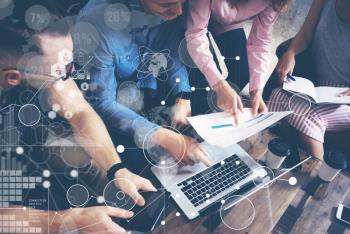 Avanti Workspaces
Workspaces are customizable dashboards in SYSPRO Avanti that supply user roles with everything they need to perform their tasks efficiently and effectively.
They are essentially web views for roles and can contain anything that can be designed in the Visual Designer (e.g. Business Insights, Program Tiles, Charts, Flow Graphs, Cards, Grids, Forms, and any customized panes associated with the role itself).
A workspace is a way of grouping tasks or processes together in a way that is meaningful or relevant for an individuals role (i.e. similar to a Favorites menu, except that it is defined at a role level).
Benefits:
Users have access to a single, customizable and personalized workspace within SYSPRO.
A single dashboard provides a view of the activities, actions and events most relevant to the user.

Avanti Flow Graphs
The Avanti Flow Graph Designer lets you add flow graphs to programs as well as create custom flow graphs to streamline your daily activities. A flow graph typically contains programs, reports and tiles that form part of a business process that you can navigate by selecting the flow graph entities.
Simplified Administration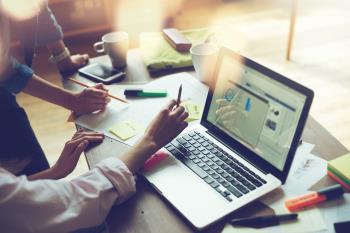 Insights & Reporting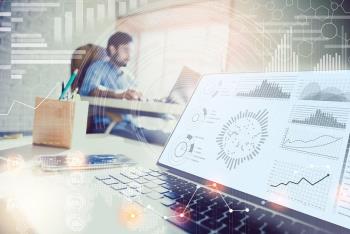 Insight Tile KPI Definition
Additional improvements have been made to the business insights feature:
Simple and flexible warning and critical threshold definition.
Color and/or Icon override when thresholds reached or exceeded.
Operator, Role, Company and System-wide KPI definition.
Definition provides single view of all KPIs.
Digital Technologies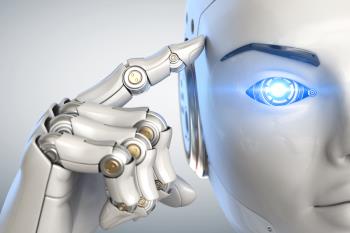 AI and Machine Learning
Artificial Intelligence and Machine Learning reveal trends that provide actionable insights.
Recommendations
Machine Learning processes the emerging mass of data and aggregates it to reflect trends and suggest actions to be taken.
Anomaly Detection
Machine Learning harnesses big data with predictive analytics.
The rules-based engine works with the data mining service and lets you create complex triggers as well as perform actions without using SQL triggers.
Confidence
The collaboration and integration of Machine Learning, big data and predictive analytics instantly surfaces developments to present the big picture business benefits across the board.

SYSPRO Bot
Artificial Intelligence means customers deal with an intelligent and human-like chatbot that answers queries quickly.
Chatbots which answer and even predict customer queries automate customer service to free up resources in the business.
The (AI) web robot resides within the SYPRO ERP ecosystem and streamlines business functions through natural conversations with the BOT.
Mobility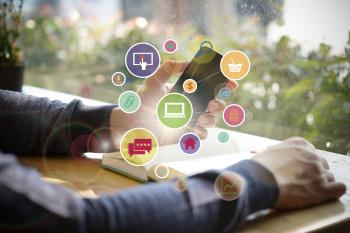 Espresso Barcoding
A new function has been added to Espresso that enables you to use any device with a camera (e.g. smart phone) to scan barcodes in Espresso.
Now you can scan barcodes on all fields in Espresso where the scanning icon is displayed.

Espresso Change Password
SYSPRO Espresso lets users change their own password when logging in, reducing workload on system administrators.
This facility is available from the login screen, similarly to conventional SYSPRO.
Manufacturing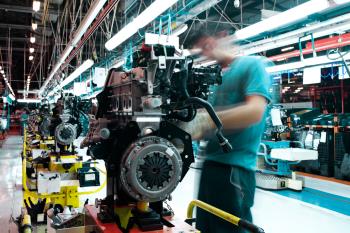 Distribution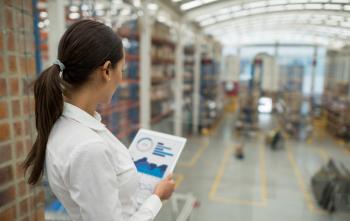 Financial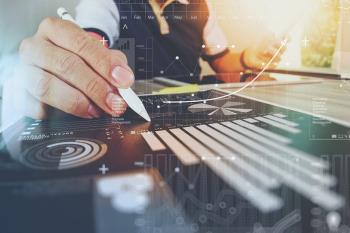 Tax on Settlement Discount
All programs in the Accounts Receivable and Accounts Payable modules handle withholding tax and tax on settlement discount concurrently depending on the configuration settings.
The AP payment cycle process has not been effected by this change.
The following programs were enhanced to ensure that both types of taxes can be used at the same time:
AR Payments and Adjustments

AR Payments and Adjustments business object

AR Bank Deposit Slip

AR Payments Distribution Query

 

Payment Cycle Maintenance

AP Manual Check Entry

AP Release Invoices to Pay by Review
We also updated the Re-establish Invoice pane to accommodate this change.

Optimized invoice terms and discount handling
A new business object (ARSQAG) allows you to query customers' invoice details and age them according to the invoice terms code defined using the invoice ageing methods available for current period, previous period 1 or previous period 2.

The invoices can also be aged using the supplied aged date, the aged buckets held against the customer, or you can elect to ignore ageing.

Available invoice selections include zero current period invoices and zero retained invoices.

It also caters for credit control options such as credit status, highest invoice due, average number of days to pay and available discount due.