Feature Highlights:
SYSPRO 8 2019 R2
User Experience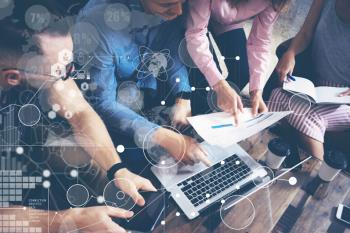 Simplified Administration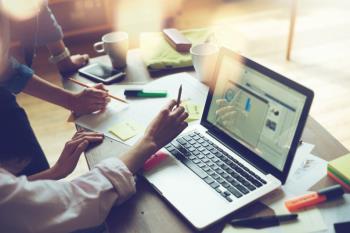 Insights & Reporting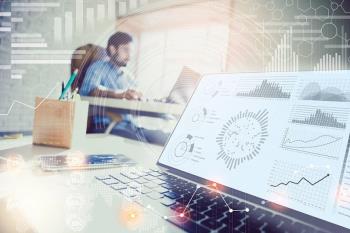 Digital Technologies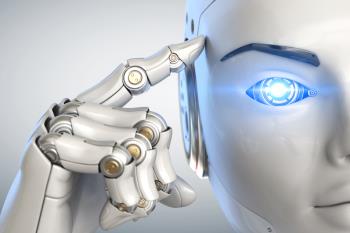 SYSPRO Rules Engine
The SYSPRO Rules Engine helps you streamline your business processes by acting as a sophisticated if/then statement interpreter (i.e. rule translator).
A set of services monitor your SYSPRO transactions in real time and (once a specific set of rules is defined) they analyze and determine when something you're interested in happens. Your configured actions required by each rule are then processed accordingly.
Rules are applicable to all SYSPRO transactions, regardless of where they originate (e.g. SYSPRO core product, SYSPRO Avanti, SYSPRO Espresso, etc.).
Benefits:
Incorporating rules that monitor your SYSPRO database log enable the following capabilities:
Stay informed

Always be aware of what's happening in your business by configuring rules that inform you when specific transactions take place.

For example:

When a customer reaches their credit limit, SYSPRO can push a notification to SYSPRO Avanti, begin a conversation using the SYSPRO Bot and surface a SYSPRO Harmony beat.

Automate processes

Automate actions that are required when particular events occur.

For example:

Track the history of a specific database column.

Predict outcomes

Use predictions supplied by the SYSPRO 8 Machine Learning service within any part of a rule.

The SYSPRO Rules Engine automatically picks up any active AI Models focused on the same table as your target table, making these outputs available within your list of variables.

This lets you add conditions to a rule, as well as use prediction outcomes in your actions.

For example:

If the probability of a purchase order being late is higher than 80%, then push a SYSPRO Harmony beat that states 'There is an 87% change that order 000164 will be late'.

SYSPRO Bot

Bot Skill Development Platform
You now have access to a development platform that enables the development, testing and deployment of Bot skills, customized to situational requirements.

Proactive Messaging
You can now create rules via the Bot or within the Rules Administrator that activates any of the trained skills and which can trigger the Bot to initiate a conversation.
For example:
If you set a price alert on a stock code via the Bot, this creates a rule in the Rules Engine, which in turn initiates a Bot conversation when the alert is triggered.

Skills Expansion
The following new skills are now available with the SYSPRO BOT:
Delete Alert Rule
Disable Alert Rule
Enable Alert Rule
Statement Print
Print Purchase Order
Print Quote
Reprint Quote
Reprint Purchase Order
Pricing
Standard Price Query
Set Price Alert
Query Purchase Order
Purchase Order Menu
Quotes
Add Non-stocked Code
Add Non-Stocked Quote Line
Add Quote Line
Cancel Quote
Confirm Quote
Create Non-Stocked Quote
Requisitions
My Alerts
Bank Query
Create purchase order
Customer Quotes
Inventory Query
Add Purchase Order Line
Predictions
Create RMA
Create Requisition
Add Requisition line
Requisition Query
Requisition routing
RMA Query
Update Purchase Order Header
Supplier Invoices
Supplier Query
Supplier receipts
Requisition Approval
Mobility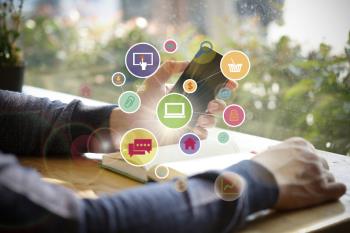 SYSPRO Espresso
The following new capabilities have been added to SYSPRO's mobile platform:

Espresso Xpress Cart
You can add columns to customize the grid view of the Espresso Xpress Cart (e.g. to display the information you deem important). You can use the Espresso Application Builder program in the core SYSPRO product and the Espresso Xpress Cart in SYSPRO Espresso to customize the search to display these columns.

AI Integration
SYSPRO Espresso supports client certificates installed on devices to assist with validation at the time of logging in.
This adds additional security and prevents unauthorized devices from accessing SYSPRO Espresso.

Forgot Password
The Forgot Password functionality (that lets operators reset their SYSPRO passwords without administrator assistance) is now available in SYSPRO Espresso.
Manufacturing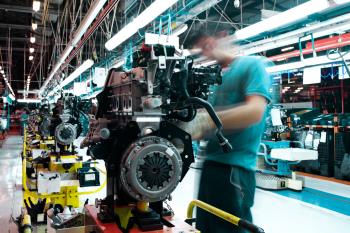 Recorded Dates
The Recorded Dates feature lets you better manage the life-cycle of your products by enabling you to record several industry-specific dates against items.
The dates are captured and saved against specific lots and allow you to manage the shelf life and expiration dates of your products. These dates include: use by date, sell by date, internal expiry date, manufacturing date, dispatch date and best before date.
Distribution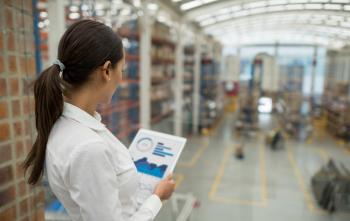 Financial