Supply Chain Portal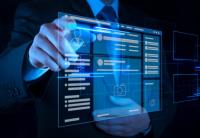 Online web portals have become the connection point for organizations, and self-service that maximizes the efficiency of interactions is key to empowering users, having connected interactions across channels, and enabling successful organizations.
In keeping with this self-service trend, the SYSPRO Supply Chain Portal has evolved to provide SYSPRO sites with enhanced account management capabilities for end-customers and suppliers.
Copyright © 2022 SYSPRO PTY Ltd.