Digital Technologies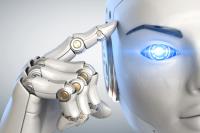 SYSPRO delivers long-term business value, ensuring the viability of your business infrastructure. Future-proof your ERP investment by leveraging emerging disruptive technologies and the latest innovations.
Collaboration is improved through Social ERP and Analysis using predictive analytics and Data sentiment.
SYSPRO Harmony (Social ERP)
SYSPRO Harmony is a collaborative, user-friendly social platform at the core of ERP that gives users a familiar interface through which to interact with the SYSPRO ecosystem and conduct their daily business.
The platform is embedded in the SYSPRO product and combines a number of technologies (e.g. Social Media, Collaboration, Machine Learning, Cognitive Services and Data Analytics) into one application:

Read more...
Copyright © 2022 SYSPRO PTY Ltd.