Espresso Customer Workbench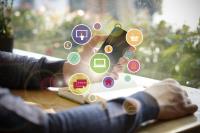 The Espresso Customer Workbench includes various customer components that lets you view customer data and add or update transactions within one application without having to leave the current application.
Solving

FAQs

How do I use the Espresso Customer Workbench app?

You can access multiple applications without having to leave the current application.
The following information is visible:
Best price details

Order management (including sales order commitment details)

Back order details

Invoice details (including invoice ageing analysis and invoice payments)

Activity information

Contacts
You can add or maintain the following transactions:
Sales orders

Activities

Contacts
Using

Hints and Tips
This application performs best when used on a desktop or tablet.

This application should be used in SplitView mode in Espresso.
Copyright © 2022 SYSPRO PTY Ltd.