SYSPRO OData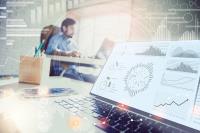 The SYSPRO OData feature lets you connect securely to SYSPRO data without direct SQL access and retrieve data for use by third-party applications. It is a future-proof technology that provides a RESTful API to the SYSPRO database and allows OData-compliant applications to query SYSPRO data in a standard and controlled manner.
Although it is available for both on-premise and cloud solutions, SYSPRO OData is the only mechanism available when applications need access to SYSPRO data in the SYSPRO Cloud ERP environment (the SYSPRO Cloud ERP platform doesn't allow direct database access by any application or personnel).

PDF version
Exploring

Terminology

Connected Services
SYSPRO's Connected Services consist of multiple capabilities that provide integration touch points between SYSPRO and external parties.
Existing Connected Services include:
e.net Solutions

SYSPRO Ken the BOT (available from SYSPRO 8 2018 R2)

SYSPRO Supply Chain Portal (available from SYSPRO 8 2019 R2)

Tax Connector - Avalara (available from SYSPRO 8 2021 R1)

Tax Connector - Vertex (available from SYSPRO 8 2021 R1)

Data Connector - OData (available from SYSPRO 8 2021 R2)

OData
OData (i.e Open Data Protocol) is an ISO/IEC approved, OASIS standard that defines a set of best practices for building and consuming RESTful APIs. It's a REST-based protocol for querying and updating data. It is built on standardized technologies such as HTTP, Atom/XML, and JSON and is different from other REST-based web services in that it provides a uniform way to describe both the data and the data model.
OData helps you focus on your business logic while building RESTful APIs without having to worry about the various approaches to define request and response headers, status codes, HTTP methods, URL conventions, media types, payload formats, query options, etc.
It also provides guidance for tracking changes, defining functions/actions for reusable procedures and sending asynchronous/batch requests.
The OData metadata (a machine-readable description of the data model of the APIs) enables the creation of powerful generic client proxies and tools.
OData is considered to be a flexible technology for enabling interoperability between disparate data sources, applications, services and clients.
Visit https://www.odata.org for more information.

Run Time Product
SYSPRO has commercial arrangements with several Independent Software Vendors (ISVs). The products that ISVs develop require integration into SYSPRO, often using e.net Solutions to call e.net business objects.
Run Time Product licenses are issued for this purpose as they allow third-party products to connect seamlessly to e.net Solutions at a SYSPRO site (if they've selected to license the Run Time Product) without any further e.net licensing implications.
While the Run Time Product license doesn't require any additional configuration or assignment of licenses at the site, the SYSPRO site must have licensed the underlying required module.
For example:
If the Run Time Product accesses the Accounts Receivable Query Functional Area, then the SYSPRO site must have also licensed the Accounts Receivable module (which would inevitably be the case otherwise there wouldn't be any Accounts Receivable data).
Run Time Products were typically allowed open access to any e.net functional area. However, from SYSPRO 8 2021 R1 onwards, it's possible to have two types of Run Time Product access:
Standard

This means that all functional areas are accessible to the Run Time product.

Managed

This means that a limited number of functional areas are accessible by the Run Time Products.

In this case, the Run Time Products definition file lists the e.net functional areas required and the license generated and applied at the SYSPRO site ensures that only these functional areas are licensed.
You can check the type of access for your Run Time Product, by viewing the Run Time Products pane of the Company Maintenance program (indicated in the Access column).
Starting

Prerequisites

Technology
The following technology prerequisites are applicable:
Microsoft .NET Framework 4.6

Internet Information Services (IIS) - including:

.NET Core hosting bundle (version 3.1.12 or higher)

Minimum .NET Core frameworks required by the SYSPRO OData API:

Microsoft.AspNetCore.App (version 3.1.8 or higher)

Microsoft.NETCore.App (version 3.1.0 or higher)

NETStandardLibrary (version 2.1.0 or higher)

SSL Certificate for live production sites

The SYSPRO OData deployment must be secured by an IIS certificate.

An SSL certificate can be purchased online and deployed on the host server. It is essentially the remit of the solution platform provider to assist in deploying a valid SSL certificate into the IIS instance and to configure the solution for access on Port 443.

A connection to Microsoft SQL Server

A connection to the SYSPRO 8 e.net Communications Load Balancer via net.tcp
SYSPRO OData Service

We strongly recommend exposing this service over HTTPS to ensure security.

Licensing
To use this feature, the following module(s) must be installed according to the terms of your software license agreement:
e.net System Manager

Data Connector - OData

Configuring

Setup Options
Setup Options > System Setup > Connectivity
You need to configure the following setup options:
OData
This lets you connect to the SYSPRO OData Service (i.e. the OData layer).
OData endpoint

For example:

https://localhost/SYSPRO8Odata/SYSPROOData
Email/SMTP settings
This is required if you select to use the Send email function of the Operator Maintenance program.
SMTP server IP address

Outgoing email address

Username

Password

Server port

Use SSL

Operator Maintenance
SYSPRO Ribbon bar > Setup > Operators
The OData user option must be enabled against the SYSPRO operators that require SYSPRO OData access.
To use the SYSPRO OData solution, the required SQL users must also be created within Microsoft SQL Server and configured with READ access to the relevant SQL tables and databases.
Therefore, from SYSPRO 8 2021 R2, the Generate Credentials function of the Operator Maintenance program does this for you automatically. An associated OData SQL user is generated with READ-ONLY permissions and the new credentials are then populated automatically within the OData user name and OData SQL login name fields.
We don't recommend using an ADMIN user or users with WRITE access to the SQL data if you create SQL users manually,

Restrictions and Limits
OData URL conventions:

Not all OData URL conventions are supported. In particular, complex multi-level URLs (i.e. multiple entities).

Although there are limitations in terms of the URL conventions, you are not limited in terms of data retrieval and required data can still be queried by using the supported URL conventions.

For example:

The $filter clause is required to select a specific record or subset of records.

Refer to the SYSPRO OData Query Options section for information regarding supported URL conventions.

Records:

SYSPRO OData is a light data gathering solution. Therefore, we limit to 5000 rows under the Microsoft best practice guidelines for performance and fair use.

Refer to the What if I need to call more than 5000 rows? FAQ for information about how to overcome this limitation.
Copyright © 2022 SYSPRO PTY Ltd.