Detail Posting to Control Accounts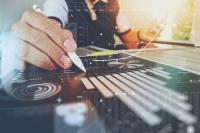 The Detail Posting to Control Accounts feature lets you configure control account integration to General Ledger in detail. Previously, transactions to control accounts were consolidated and written to the ledger in summary, regardless of your integration level. The detail lines are now printed on distribution reports and can be viewed using the GL Query program as well as from within the relevant ledger journal maintenance program.
Starting

Configuring
The following configuration options in SYSPRO may affect processing within this program or feature, including whether certain fields and options are accessible.

Setup Options
The Setup Options program lets you configure how SYSPRO behaves across all modules. These settings can affect processing within this program.

General Ledger Codes
Setup Options > General Ledger Integration > General Ledger Codes
Accounts payable integration methods

Accounts receivable integration methods

Assets integration methods

Cash book integration methods

Inventory integration methods

Work in progress integration methods
Solving

Why don't you drop us a line with some useful information we can add here?
Using

Affected programs
The detail integration to control accounts facility has been added to the following modules:
Accounts Receivable

Accounts Payable

Assets

Cash Book

Inventory Control

GRN

Trade Promotions

Work in Progress

Part Billings

Labor Posting
The following indicates areas in the product that may be affected by implementing this feature:

GL Journal Entry
The Sub-ledger integration method field of the Ledger Code Details pane includes the following new option:
Control account in detail

Reports and Queries
If you select control account integration in detail, then you can view these detailed transactions for control accounts and journal entries in the following:
Distribution report programs
Query programs
Copyright © 2022 SYSPRO PTY Ltd.