Hotfix Notification Maintenance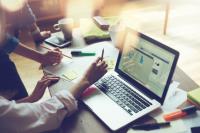 This program provides visibility over your site deployments and lets you control who receives hotfix notifications.
Solving

Why don't you drop us a line with some useful information we can add here?
Referencing

Menu and Toolbar

List view
Field
Description

Name

Indicates the user name.

Contact id

Indicates the unique ID (generated during the install) that identifies the contact in the database.

Email

Indicates the user's email address.

Notification flag

Indicates whether the user is notified when hotfixes are released.

Enable this option to indicate which users must be notified of hotfix releases.

Customer

Indicates the user's customer code.
Copyright © 2022 SYSPRO PTY Ltd.