SQL Health Dashboard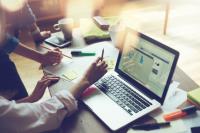 The SQL Health Dashboard provides SYSPRO Administrators and SQL Database Administrators a one-stop-shop for viewing and managing the system for high availability.
The dashboard displays information on both the system and company databases to assist in identifying potential problems, as well as enabling the repair of certain issues found within the databases.

PDF version
Starting

Prerequisites

Security

Groups
You can restrict operator access to programs by assigning them to groups and applying access control against the group (configured using the Operator Groups program).

Restrictions and Limits
The SQL Health Dashboard only verifies system and company databases.

The following is not verified on any databases that are not on the same version as the system database (which is assumed to be current):

Tables

Columns

Indexes

Foreign keys

Certain issues found and displayed in the dashboard (e.g. index fragmentation) cannot be corrected in the dashboard, as these must be addressed as part of your SQL maintenance plan
Solving

Error messages

System and Database Information

Database Verification


Cause
This typically indicates that the administrator login doesn't have sufficient permission to run certain functions.
The program will skip any further processing of that particular database and continue to the next database in the list (if there is one).

Solution
Ensure that the administrator account has sufficient permission to run the required functions.
Using

Hints and Tips
Unless memory is capped, SQL will use all available memory on a server.

This can result in performance issues, especially when SQL exists on the same server as the applications that use it.

The collation used against any SYSPRO database must be case-sensitive.

Columns in a list view are sometimes hidden by default. You can reinstate them using the Field Chooser option from the context-sensitive menu (displayed by right-clicking a header column header in the list view). Select and drag the required column to a position in the list view header.

Fields on a pane are sometimes removed by default. You can reinstate them using the Field Selector option from the context-sensitive menu (displayed by right-clicking any field in the pane). Select and drag the required fields onto the pane.

The captions for fields are also sometimes hidden. You can select the Show Captions option from the context-sensitive menu to see a list of them. Click on the relevant caption to reinstate it to the form.

If the Show Captions option is grayed out, it means no captions are hidden for that form.

Press Ctrl+F1 within a list view or form to view a complete list of functions available.
Copyright © 2022 SYSPRO PTY Ltd.