Product News
Always On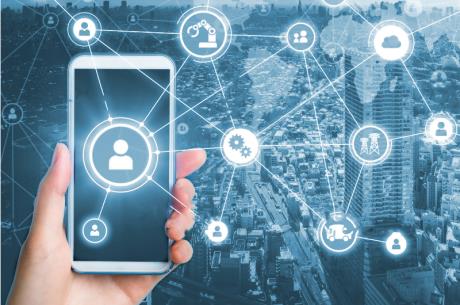 SYSPRO makes delivery of any function, process, data, service or intelligence to the end-user's mobility or end-point of choice. It considers whether you want to be cloud-based, on-premise, or both. It also considers the costs associated with quickly and seamlessly moving to where your company needs to be.

Availability and Scalability

SYSPRO 8 has been re-architected to focus on Microsoft SQL Server, providing enhanced performance, improved scalability, more robust security and increased system availability – less planned downtime means more time to get the business benefits of SYSPRO 8.
Our drive for simplification has also made the system easier to setup and administer, reducing requirements for valuable and scarce resources.
Our benchmarks show up to 30% improvement in performance and scalability.

Mobility

SYSPRO is committed to optimizing business owners' management and control of their organizations. With Espresso, SYSPRO's mobile application, staying in touch with your business while you travel has never been easier. It allows you to access SYSPRO wherever you are, from whatever mobile device you have.
With the latest features focused on enhancing SYSPRO Espresso capabilities, you can have complete control over the planning and management of all facets of your business.

Espresso SFDC
Espresso SFDC provides a mobile solution for capturing all production-related transactions directly from the shop floor.
You now have the ability to input manufacturing transactions from a mobile device directly into SYSPRO, allowing for accurate, paperless and up-to-the-minute tracking and monitoring of your manufacturing operation process.
A shop-floor-data-collection system closes the loop by recording the actual transactions associated with production against the plan, allowing for visibility, control, monitoring and the administration of immediate variance management.
Benefits:
Reduce errors caused by manual data capture, eliminate shop floor paper, improve material accuracy and tracking, and provide current production visibility for better decision-making support.

Cloud -first

SYSPRO considers its cloud-first strategy vitally important in helping businesses make the transition from monolithic on-premise systems to an agile, cloud-enabled ERP. It is so important that everything we do should be viewed through a cloud-first lens.

SYSPRO Avanti (Web Interface)
SYSPRO Avanti is SYSPRO's web-based user interface developed in HTML5, the very latest in web-based technologies. It allows access to SYSPRO through a web browser on any device, on any platform, from anywhere, at any time. It is available to anyone who has installed SYSPRO 8, whether on-premise, in the cloud or both (hybrid), using a concurrent single license. This choice provides customers with the ability to select the best UI for the specific task at hand.
Benefits:
Enables you to work where and when you want
Access and experience the same SYSPRO solution on all devices 24/7 no matter where you are. Whether in your office, on the shop floor or on the move, you can choose the device that best meets the task at hand.

Familiar experience
SYSPRO Avanti, with its consistent user interface, uniquely gives you the same SYSPRO ERP user experience through a web browser on any device, without having to learn a different operating system.

Quick and easy access
If you're in manufacturing or distribution, whether you're upsizing, setting up a new company or expanding your multinational organization to new territories, SYSPRO's web interface (SYSPRO Avanti) gives you quick and easy access to SYSPRO through a web browser.

Flexibility and choice
Select the best UI for the role as well as the specific task at hand through a desktop or browser on any device, from anywhere.

Engaging user experience
SYSPRO's beautiful web interface is easy to use, intuitive and responsive, providing you with a simplified, engaging and rewarding experience.

Personalize your workspace
The SYSPRO Avanti web interface allows for easy customization without the need to get development staff involved, enabling you to personalize and design your workspace.
System of Engagement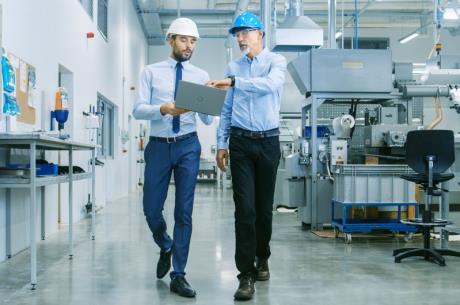 SYSPRO 8 boosts the user experience and promotes improved business behavior. It achieves this through enhanced intuitiveness, simplicity and engaging innovations. It also improves collaboration through Social ERP and Analysis using predictive analytics and Data sentiment.

Engagement


Avanti Workspaces
Role-based workbenches provide users with the complete tools and information needed to perform their roles efficiently and effectively. The customizable workbenches represent aspects most relevant to a user's touch points, with SYSPRO on a single dashboard and with actionable insights being only one click away (e.g. profit margins against targets, backorder information, credit management, order fulfillment rates or inventory stock outs).
Benefits:
Users now have access to a single, customizable and personalized workspace within SYSPRO.
A single dashboard provides a singular view of the most pertinent activities, actions and events relevant to the user.

Office Integration
You can integrate or combine SYSPRO data into an Office 365 document directly from Office 365.

Business Insights
Business Insights is an individual employee performance management tool for all levels of engagement. It provides an intuitive, real-time view of performance against KPIs, goals and targets.
By surfacing relevant information pertinent to specific individuals and roles, Business Insights empowers these individuals to meet goals, targets and deadlines, collaborate with others, and perform to their full potential. All while measuring their own KPIs and managing their own work-lists.
Business Insights enables greater control by producing a real-time view of company performance by individual and department across the entire operation - providing actionable insight and increasing decision-making ability.
Benefits:
Accelerate turnaround time:
Accelerates turnaround time and drives throughput by streamlining the actions and activities that occur between one task and the next.

Increase decision-making capability:
Make proactive business decisions with increased visibility into operational performance of the company by individual and department across the entire operation to determine where you are successful and where you need to improve.

Measure and improve performance:
Measure and improve performance by assigning standard, or tailoring specific, key performance indicators and metrics designed with the ability to immediately action work-to-lists − converting KPIs into meaningful improvement.

Empower the workforce:
Empower users to meet goals and targets by assigning insights in an intuitive, self-explanatory, easy-to-use interface, aligned with critical business drivers and work-to-lists to be actioned

User Experience


Search configuration
Search Configuration allows for the configuration of searches in the Predictive Search.
Benefits:
You can configure the Predictive Search to filter on key fields, rows and order by, to return records while typing. Predictive searching helps you effortlessly get to the information you need by filtering the top records in the database based on what you have typed.
Innovation/Future-proof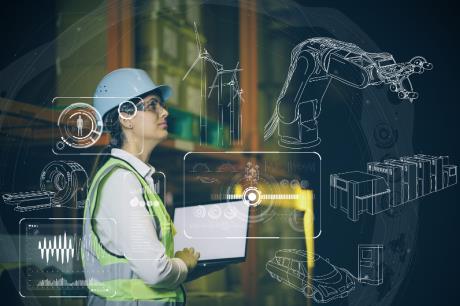 SYSPRO delivers long-term business value, ensuring the viability of your business infrastructure. We aim to future-proof your ERP investment by leveraging emerging disruptive technologies and the latest innovations, delivering business value and competitive advantage.

Innovation/Future-proof


Coming soon:- Machine Learning
AI and Machine Learning are used to reveal trends that provide actionable insight.
Recommendations
Artificial Intelligence Machine Learning processes the mass of data that emerges and aggregates it to reflect trends and provide suggestions for actions to be taken.
Anomaly Detection
Machine Learning (AI) harnesses big data with predictive analytics.
The rules-based engine works together with the data mining service and allows you to create complex triggers and perform actions without using SQL triggers.
Confidence
Machine Learning (AI) harnesses big data with predictive analytics. This collaboration and integration gives the big picture business benefits across the board, instantly surfacing developments.


Coming soon:- SYSPRO BOT
Artificial Intelligence means customers deal with an intelligent and human-like chatbot that answers queries quickly.
Chatbots which answer and even predict customer queries automate customer service to free up resources in the business.
The (AI) web robot resides within the SYPRO ERP ecosystem and streamlines business functions through natural conversations with the BOT.
Optimized Operations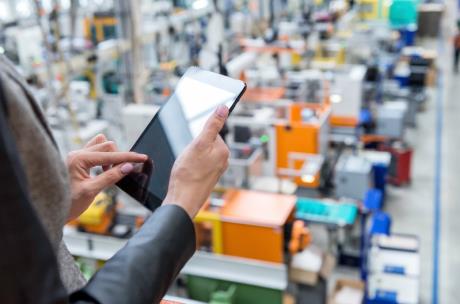 SYSPRO is acutely aware of the changing manufacturing and distribution landscape and adds value by anticipating marketplace disruptors, ensuring governance and improving business efficiencies. Our ongoing improvement and continuous innovations provide industry-built capabilities that evolve with your needs.